These are just too adorable not to share! Marc Jacobs has out-done himself!
Apparently he's been making these for quite some time(earliest blog post I could find was 2003 I think), in different colours/styles. Personally, I LOVE these newer designs. If I wore flats, I've totally save up and splurge on these! He's also done other Mouse/Rats items in the past, totes & such. If you're interested, i recommend browsing on ebay.
The Travelin' Rat
also has cheaper jelly versions of these available! VERY affordable at $5 a pair! *dies*
Mouse Jelly Flats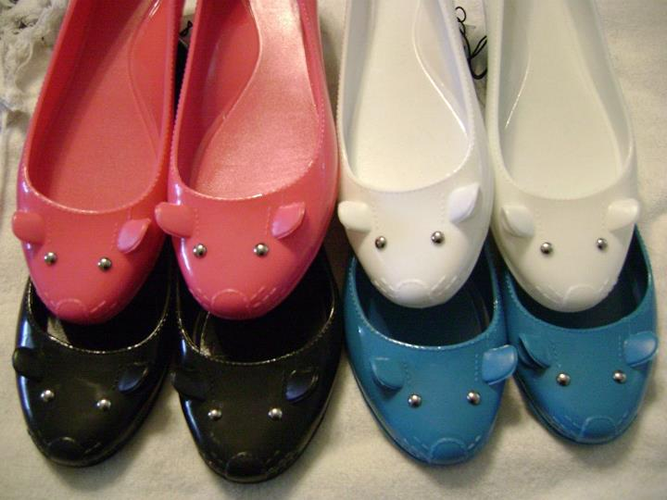 So, now our feet can be almost as cute as our rattys! So marvelous that people create these thing!