So, after waiting what seemed like forever & spending months buying new rat stuff, my new cage finally arrived on Monday.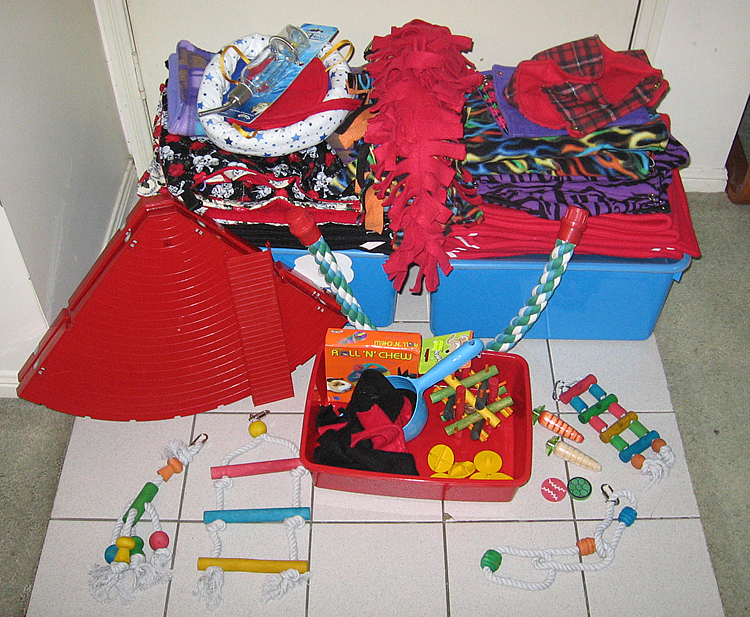 Hammocks & Toys etc. from:
Kitsch'N'Sniff
,
Robin's Hammocks
,
Chelsey's Cozies
,
The Critter Cove
,
Cosy Cavies
,
Liberty Bliss
,
equinecaninefeline.com
&
Pet Products & More
Took me the better part of the day to get it together & set up.... But omg it's extreme.
For those who don't know, this is the Ferret Kingdom from
Puppy Power
: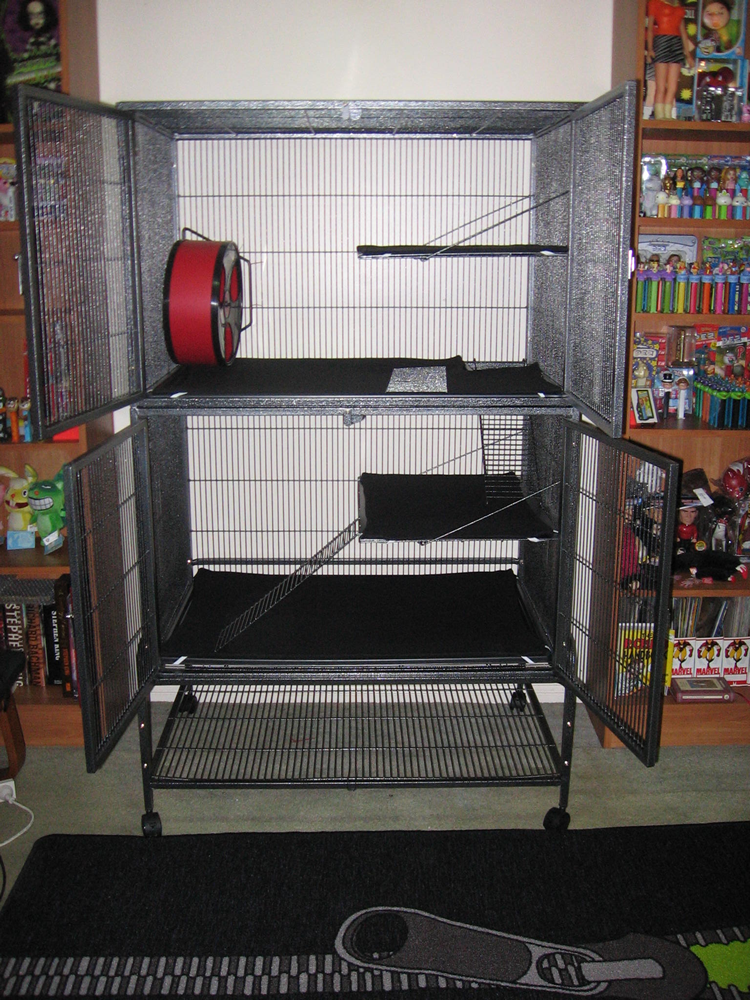 It's very similar to other cages(Critter Nation & Liberta Explorer for example). I think it's gonna take me a few weeks to really get use to it, but this was my first set-up:
The hammocks are from
Kitsch'N'Sniff
, the shelf covers/laying mats & rat trees are from
Robin's Hammocks
. Both wonderfully skilled seamstresses, definitely two of my personal favourites.
Additionally, the corner hammock is from
Cosy Cavies
(I planned to buy another, it fits perfectly in this cage). The colourful rope/wood chews are from
Pet Products & More
, so super cheap.
Everything else I either bought so long ago, or from such random places, I don't remember :P
To conclude, great cage, SO glad I settled on it. The seller is also very helpful. They helped me with measurements, they're sending a replacement tray(the middle one has a crack in it), they even informed me when there was a delay in shipment. So pleased.
Now here's a bunch of adorable photos of my rattys enjoying their new cage :P